Hirsch | Corti Architecture is a design-oriented architectural practice based in New York. Their work focuses on the creative transformation of space to produce environments that are both engaging in use and expressive in form.
Their work on high-end residential, retail and commercial projects has been the recipient of four prestigious American Institute of Architects Design Awards and the firm's work has been published in architectural books, professional journals and design magazines internationally. Principals Roger Hirsch and Myriam Corti have been working together since 1997.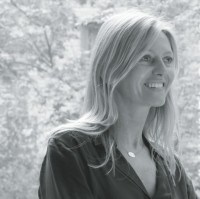 Myriam Corti is a Swiss architect who earned her Master of Architecture degree from the Swiss Federal Institute of Technology in Zürich (ETHZ) in 1993. After working in Switzerland, she relocated to New York City, where she started her collaboration with Roger Hirsch in 1997.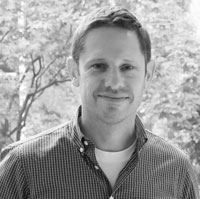 Roger Hirsch is a New York architect who earned his Master of Architecture degree from Columbia University in 1988. His interest in architecture and design began at a young age, growing up in a community designed by Frank Lloyd Wright (Usonia). He has been a registered architect since 1991.
Contact
Hirsch Corti Architecture, DPC
info@hirschcorti.com
Photography Credits: Ronin Gallery, Tribeca Lobby, Chelsea Duplex, N. Moore Loft, Central Park Residence, West Village Townhouse and The Leopard by Nick Guttridge; Peter Freeman Gallery, Fire Island House, SoHo Loft and Tribeca Loft by Michael Moran; Franklin Street Loft by Van Sarki; Flatiron Loft by Todd Eberle; Chicago Townhouse by Bill Hogan; Home/Office by Minh & Wass; IS SoHo by Alberto Ferrero and Patrik Rytikangas; IS Artist Series Gallery by Bernard McWilliams; IS Chelsea by Patrik Rytikangas; Home Page by Nick Guttridge
Website Design: Drew Souza and Rafe Lepre
Programming: The Wilders Group
Selected Projects
Lofts/Apartments:
Daniel Radcliffe Loft: West Village, NYC
Harris/Vincenti Duplex: Chelsea, NYC
Central Park West Residence: NYC
Gelman/Hershberger Loft: SoHo, NYC
Rubin/Orensten Loft: Tribeca, NYC
Wechsler/Fanger Loft: Brooklyn Heights, NY
Conigliaro Loft: Flatiron District, NYC (Collaboration with Drew Souza)
Wing Chan Residence: West Village, NYC
Brickell Ave Residence : Miami, FL
Houses:
Radcliffe/Gresham Townhouse: West Village, NYC
Fischer House: Weston, CT
Rubin/Orensten Townhouse: Chicago, IL
Fire Island House: Fire Island, NY (Collaboration with Susan Frosten, Drew Souza)
Usonia House: Westchester, NY
Lloyd Neck House: Long Island, NY
Commercial:
Ronin Gallery, NYC
Peter Freeman Gallery: (Collaboration with Toshiko Mori Architect) SoHo, NYC
The Leopard Restaurant (former Cafe Des Artistes): Central Park West, NYC
Tribeca/Sol LeWitt Lobby, NYC
Industries Stationary Stores: SoHo, Prince Street pop-up shop and Chelsea, NYC
Cool Hunting Headquarters, Chelsea, NYC
SCO-Skin Care Spas: NYC, Hong Kong, Singapore
The Britto Agency: NYC
LOOP Design Studio: (Collaboration with John DiGregorio), NYC
Wired Magazine Sales Offices: (Collaboration with Susan Frosten) Chelsea, NYC
Institutional:
Chrysalis Community (Living/care facility for AIDS patients): Pownal, VT